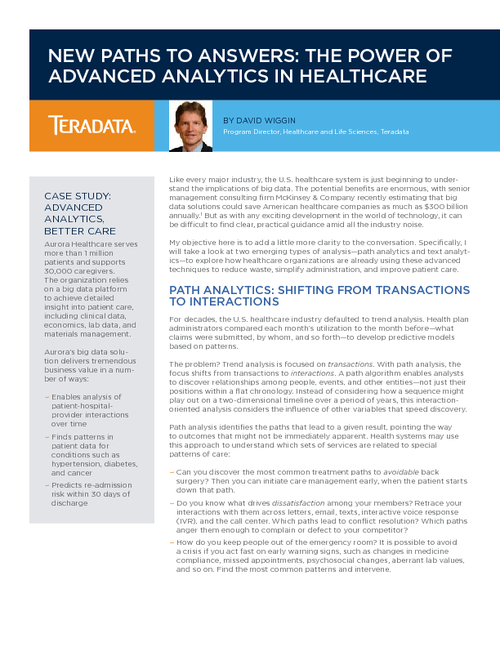 Like every major industry, the U.S. healthcare system is just beginning to understand the implications of big data. The potential benefits are enormous, with senior management consulting firm McKinsey & Company recently estimating that big data solutions could save American healthcare companies as much as $300 billion annually. But as with any exciting development in the world of technology, it can be difficult to find clear, practical guidance amid all the industry noise.
This white paper provides an overview of:
Two types of analysis: path analytics and text analytics;
How healthcare organizations are using two emerging types of analytics to reduce waste, simplify administration and improve patient care;
The power of advanced analytics in healthcare.