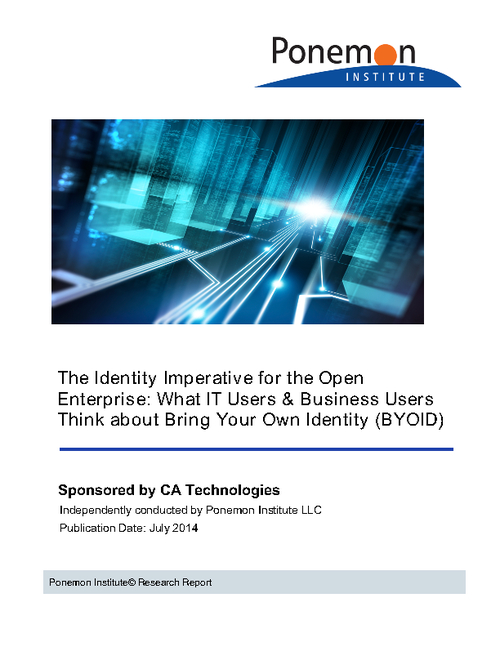 While Bring Your Own Identity (BYOID) can deliver tangible benefits to end users and relying parties, these benefits are accompanied with potential risks and liability concerns. CA Technologies and The Ponemon Institute recently conducted a worldwide survey of over 3,000 IT and business users and decision makers to understand the value, benefits and challenges that organizations have around using BYOID.
Download this report to learn:
Important takeaways and key findings;
Steps your organization should consider taking to assess if and how BYOD would fit into their current organizational strategy.