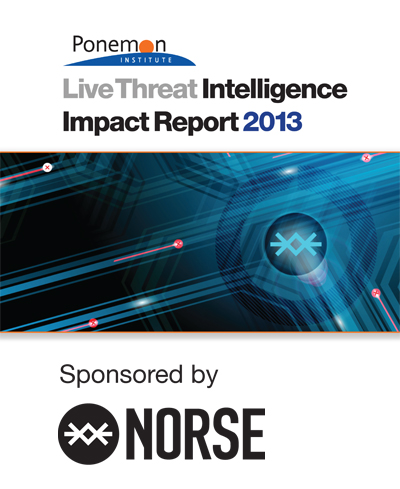 For the first time the Ponemon Institute has conducted a study that reveals the facts behind the impact that weak threat intelligence is having on organizations.
Today's headlines and a barrage of marketing content lead many enterprise IT security and risk professionals to conclude that common cybercriminal tactics such as phishing attacks, malware and stolen credentials are responsible for the majority of breaches and compromises taking place. While enterprises certainly need to defend against these attack vectors, this research reveals the connection between thwarting compromises and the need to have access to the most immediate threat intelligence available, or what is becoming known as "live threat intelligence."
Among the key findings:
Lack of live cyberthreat intelligence costs enterprises an average of $10 million over 12 months;
If respondents had actionable intelligence about cyberattacks within 60 seconds of a compromise, they could reduce this cost on average by $4 million (40%);
60 percent were unable to stop exploits because of outdated or insufficient threat intelligence.