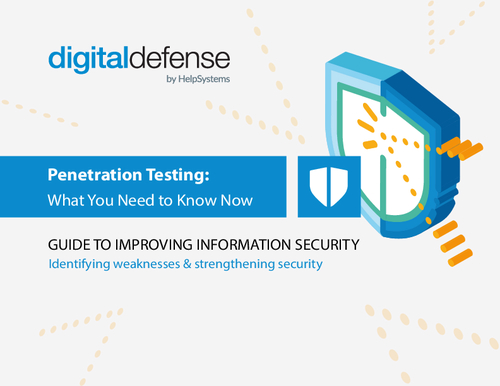 Penetration testing isn't a new security technique, it's been around for years. However, many businesses aren't utilizing this key security test. Organizations may not fully understand the level of risk assessment, the ROI, or what to expect when Penetration Testing.
This guide from Digital Defense, by HelpSystems will answer frequently asked questions and share the benefits of penetration testing and ethical hacking to help better improve information security.
Key Topics:
The Differences Between a Penetration Test vs. a Vulnerability Scan
6 Key Benefits of a Penetration Test
Common Penetration Testing Myths
Best Practices for Drafting an Effective Request for Proposal
Top 5 Questions to Ask a Prospective Penetration Testing Provider
Testing Rules of Engagement
Find out how penetration testing can be an essential security tool for your organization.