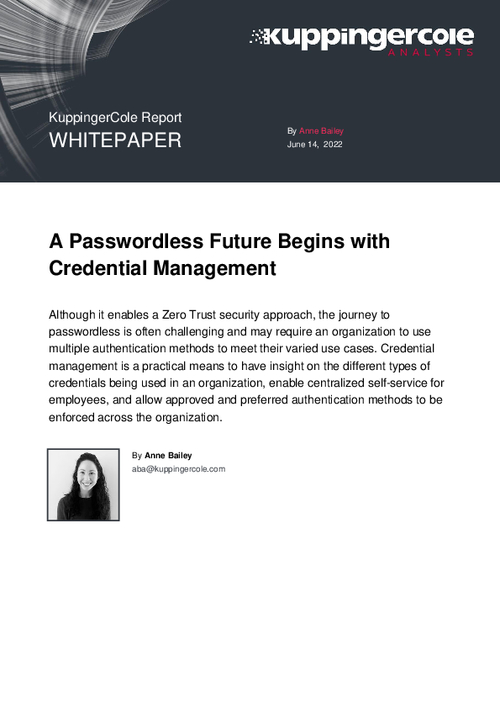 Passwords are a major security flaw, yet still remain a staple of most enterprises. KuppingerCole Analysts provide insight on going passwordless for your Zero Trust initiatives.
Read "A Passwordless Future Begins with Credential Management" for insight on:
Improving your organization's security posture with a Zero Trust approach;
Initiating passwordless to support the Zero Trust's "never trust, always verify" philosophy;
Gaining efficiencies through credential management.