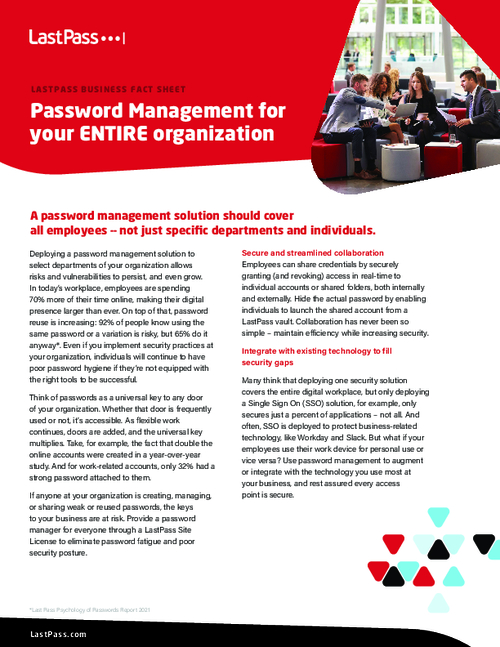 Deploying a password management solution to select departments of your organization allows risks and vulnerabilities to persist, and even grow. Many applications are not compatible with SSO, and IT may not even be aware that their employees are using certain applications as Shadow IT increases. A password management solution for every employee is an essential complement to lock down all access points.
With LastPass password management and options for SSO and MFA, your business can maintain complete visibility and control of your security while ensuring protection.
Learn more about implementing an organizational-wide password management solution.