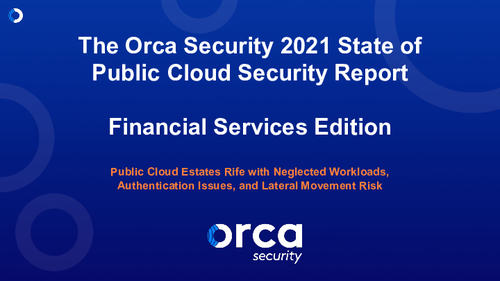 Any person with a corporate credit card can activate sophisticated IaaS assets across AWS, Azure, and GCP. Meanwhile, DevOps teams work at breakneck speeds, scaling usage up and down frequently - possibly thousands of times per hour - and all within a CI/CD pipeline that builds the infrastructure.
Security isn't always in the loop on cloud deployments and even when it is, visibility is limited.
Download this exclusive report from Orca Security and learn why you must:
Cover 100% of your cloud assets, as attackers will always sneak through the weakest links;
Invest in IT hygiene and monitor it on a daily basis;
Assume that internet-facing workloads will be breached, and make sure this doesn't lead to uncontained damage via less secure internal servers.