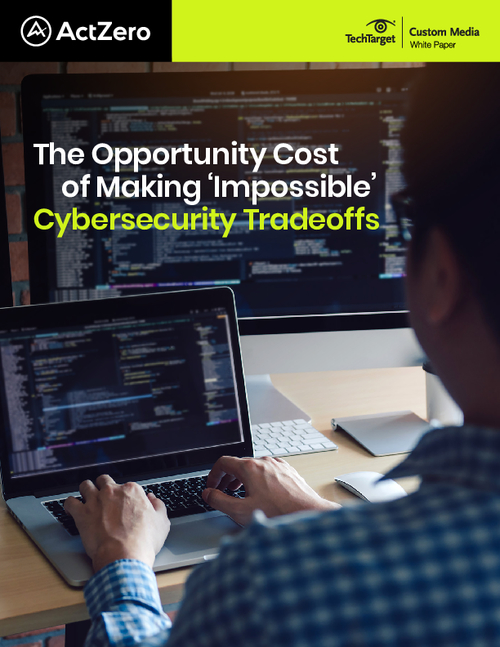 When "securing by vector," IT leaders are faced with "impossible" choices of which one to defend next. This problem only gets worse over time: as their environment grows, their attack surface grows. In this white paper, Making "Impossible" Cybersecurity Trade-offs to Enable Responsive Action, we discuss the options before you in developing and maturing security programs when deciding how to scale your operation.
This paper also includes:
A breakdown of what impossible tradeoffs are and why they are problematic in cybersecurity;
A comprehensive comparison of three options (in-house, co-managed, and outsourced) across three prototypical cybersecurity functions (Threat Intelligence, Proactive Preparedness, and Data Monitoring);
A way to overcome impossible tradeoffs, enabling a balanced approach based on a framework.