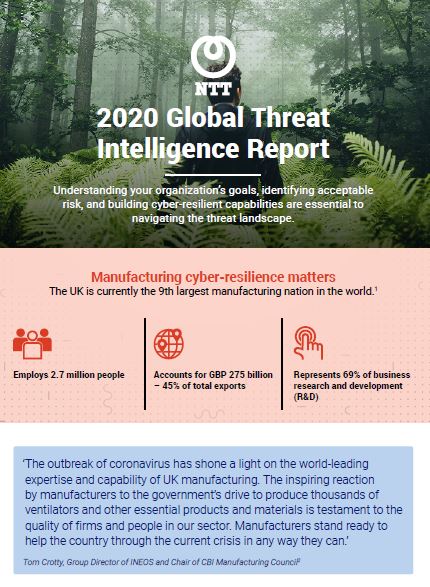 Understanding your organisation's goals, identifying acceptable risk, and building cyber-resilient capabilities are essential to navigating the ever-changing threat landscape.
A gap still exists between the current and desired state for cyber capabilities in several industries through the UK. The NTT Global Threat Intelligence Report highlights that Manufacturing is the most attacked business vertical in the UK and Ireland. Manufacturing organisations must ensure a constant focus is placed on the maturity of your cybersecurity process, the correct tools, and executive support.
Download this brief to learn more about a new approach to OT security.