The Most Dangerous Threat Is the One You Can't See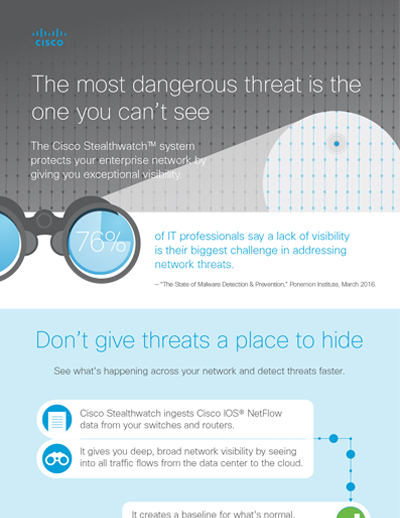 Whether you choose to move to a private, public, or hybrid cloud model, it comes with an inherent loss of network visibility. And unfortunately, you can't secure what you can't see.
Cisco with its selected partners offers to conduct a free of cost quick analysis of your network. Get your report.