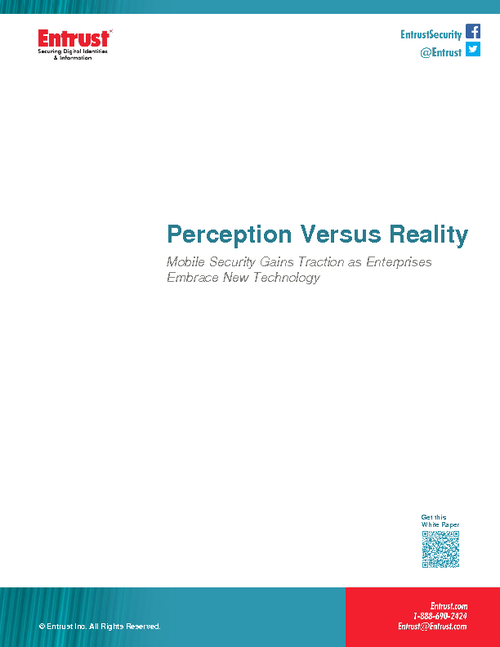 Mobility is gaining traction in the enterprise, but true understanding and comfort with mobile security is not yet present. To shed light on this issue, Entrust commissioned Forrester Consulting to conduct a market study on the mobility landscape within today's enterprise. The results indicate there's a clear dichotomy between perception and reality of mobile device security.
This white paper explores how trusted and secure mobile devices can increase efficiency and productivity for internal and customer-facing business processes. Read it to:
Learn why mobile devices are more secure than traditional PCs;
Discover how BYOD is leveraged to actually strengthen enterprise security;
Explore the strengths and weaknesses of mobile devices and malware's effectiveness against them.