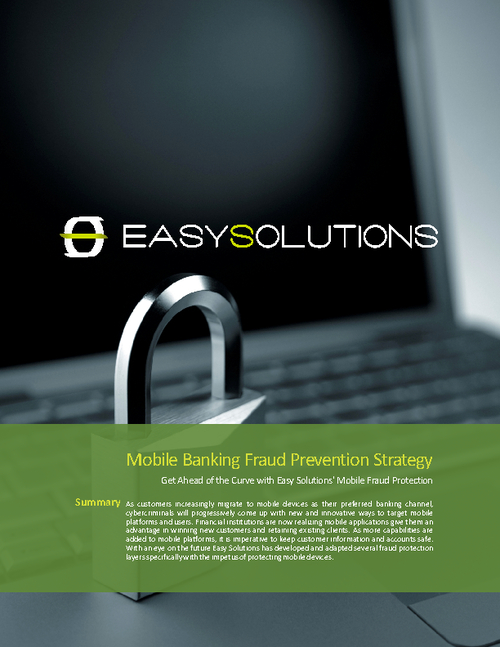 There is no stopping the mobile-banking momentum as banks continue to improve their mobile-app offerings, enticing customers and lowering operational costs in the process. Reports estimate that by 2017 there will be over 1 billion mobile-banking customers, peaking the interest of financial institutions and cybercriminals alike.
As customers increasingly migrate to mobile devices as their preferred banking channel, cybercriminals will progressively come up with new and innovative ways to target mobile platforms and users. As more capabilities are added to mobile platforms, it is imperative to keep customer information and accounts safe.
This white paper highlights:
The rapid rise of mobile banking and the current threat environment;
How to create a multi-layered fraud protection platform specifically designed for mobile;
Understanding the importance of getting a head start in protecting customers in the evolving mobile channel.