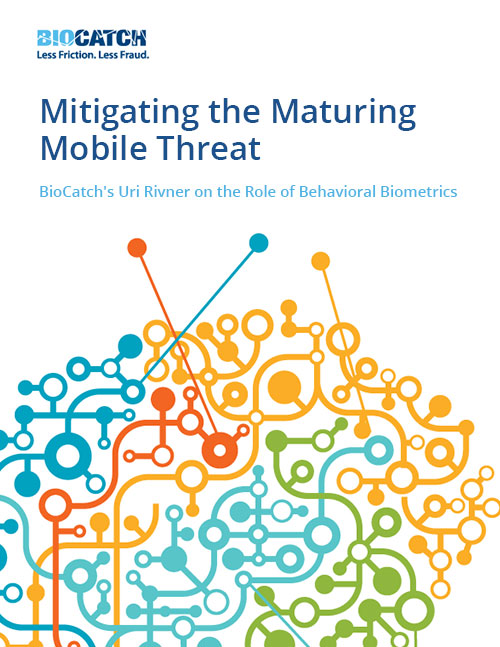 For years now, security experts have been predicting 'the year mobile threats come of age.' Is it finally here?
Uri Rivner, BioCatch's co-founder and head of cyber strategy, outlines his view of the flood of threats against organizations of all sizes and sectors, including device malware, remote access attacks and social engineering via mobile. What's driving this surge?
In part, Rivner says, it's because organizations are bringing the same processes and functionalities to mobile that they used in other channels, which also were vulnerable to attacks.
Download this interview with Uri to explore how to mitigate emerging mobile threats and:
The recent surge in mobile exploits;
The role of behavioral biometrics in mitigating these threat;
How BioCatch helps customers improve their defenses.