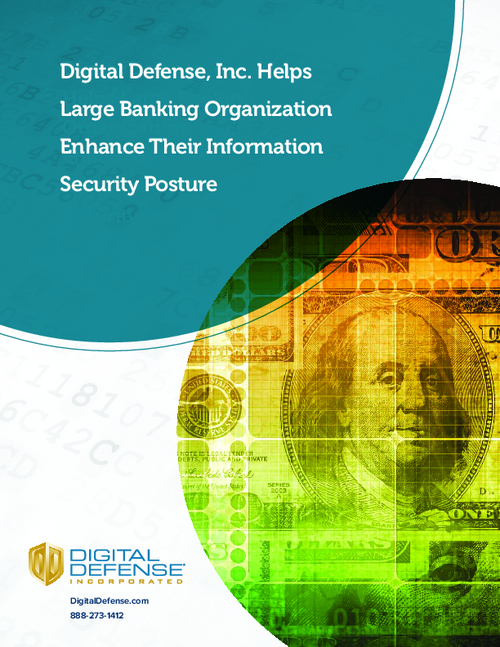 Organizations are finding it hard to achieve their security goals with the supply of highly qualified security experts being low and the demand astronomically high.
The Information Security Officer (ISO) at a large bank, serving a variety of commercial businesses, construction companies and the farming community, needed to spin up a more robust data security posture quickly to keep up with the current threats and adhere to compliance mandates such as the Payment Card Industry Data Security Standard (PCI DSS), the Federal Financial Institutions Examination Council (FFIEC), and the Gramm-Leach-Bliley Act of 1999 (GLBA).
Learn how Digital Defense, Inc. helped to aid this large financial institution by enhancing their information security posture in this case study.