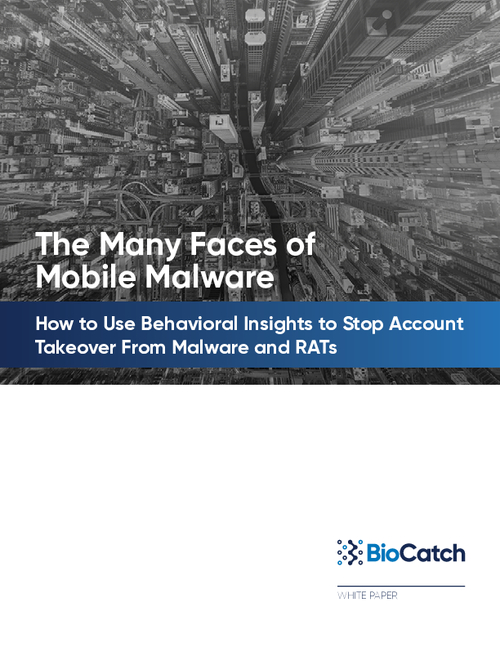 As the use of mobile devices has grown so to has the use of mobile malware by criminals to commit fraud and take over customer accounts is growing along with mobile adoption.
Using behavioral events offers a new way to uncover malware by looking at the way a session is conducted to determine whether it is a human being behind the activity or if there are indicators of manipulation.
Download this white paper to learn how:
Behavioral data can be leveraged to detect mobile malware;
Global banks are using it to successfully prevent account takeover;
You can utilize behavioral data in your own fraud defense strategy.