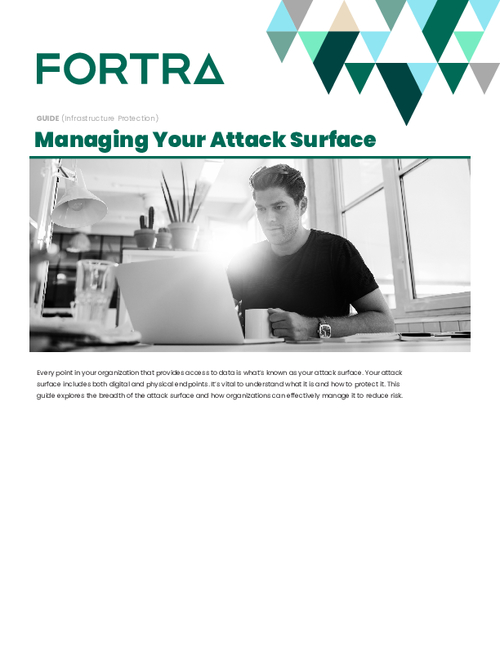 In today's digital landscape, understanding your vulnerabilities is the first step to fortifying your defenses. Your organization's attack surface represents those potential gateways that malicious actors could exploit to access your most critical assets.
Download the guide written by Fortra and roadmap to a more secure future. Here's what you'll discover:
Explore the concept of an attack surface and why managing it is vital.
Learn proven strategies for attack surface management and the benefits they bring.
Discover effective techniques to shrink your attack surface and minimize exposure.