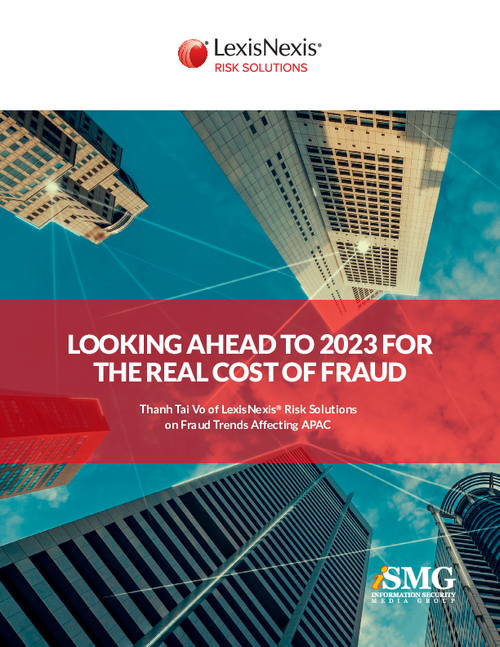 LexisNexis Risk Solutions has studied the Total Cost of Fraud globally. Thanh Vo sheds light on fraud trends of particular concern heading into 2023, including QR code fraud, the shift from email-borne threats to phones, and how to find the balance between security and ease of use.
In this ebook with Information Security Media Group, Vo discusses:
The Total Cost of Fraud findings;
QR code fraud and other hot trends;
How to ensure fraud prevention remains a top enterprise priority.
Vo is Director, Marketing Planning, Fraud & Identity - APAC, LexisNexis Risk Solutions. Prior to joining LNRS, he worked at leading consulting and technology companies focused on risk, compliance and digital fraud in Asia. With over 19 years of experience in technology transformation and risk consulting, he has worked in multiple areas, including business development, customer success, strategy formulation, product management and project management and execution.