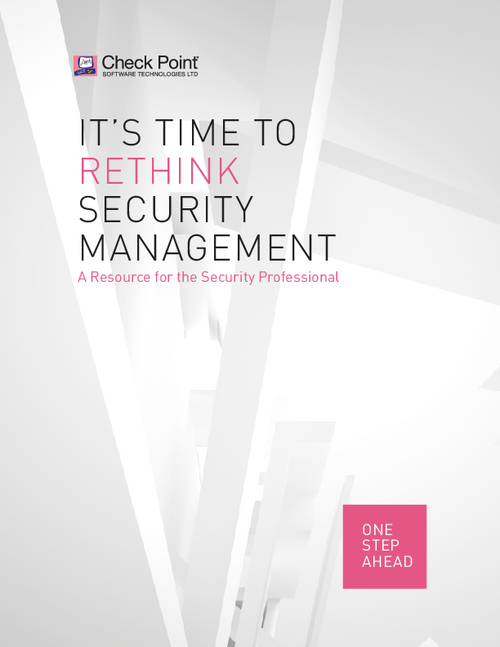 To be as effective as possible, threat defenses need to be observed and managed in real-time. Robust security management is a solution that includes comprehensive coverage to protect an organization's data, networks and devices, while providing real-time visibility into security risk. This includes the development, documentation, and implementation of policies and procedures for protecting these assets.
Unfortunately, the response to potential threats tends to be point product or the reactive construction of new policies and rules, which only serve as a Band-Aid, at best. This is largely because a unified security program - based on integrated technology - is often not being used.
Download this white paper to learn how to:
Rethink your current security posture
Enable strong protections for your organization.
Consider technology, people, policy, operations and management in a new light, with a fresh mindset.