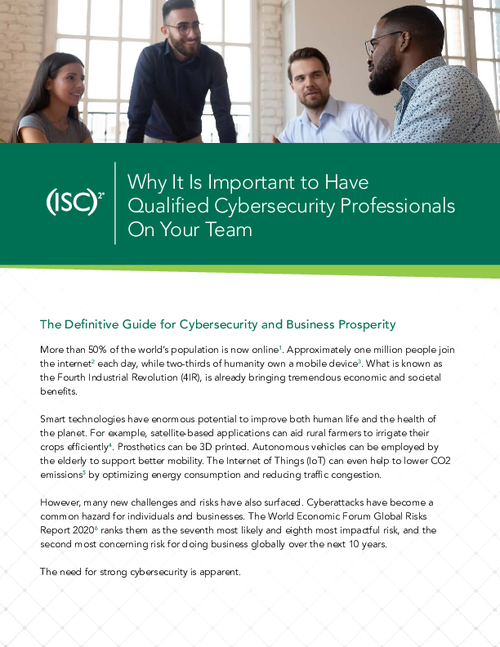 Cyberattacks have become a common hazard for individuals and businesses. The World Economic Forum Global Risks Report 2020 ranks them as the seventh most likely and eighth most impactful risk, and the second most concerning risk for doing business globally over the next 10 years.
The need for strong cybersecurity is apparent.
Download this whitepaper to learn:
How the threat landscape is changing and expanding;
What the HR manager can do to foster cybersecurity success;
What the essential qualifications of a cybersecurity leader are.