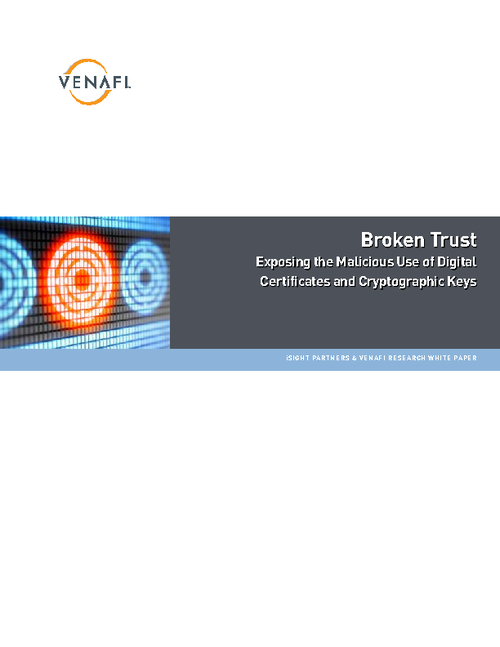 Published jointly by iSIGHT Partners and Venafi, this whitepaper focuses on the significant rise in cybercriminals exploiting vulnerable cryptographic keys and digital certificates. By breaking the trust established between networked devices - including servers, virtual machines, clouds and mobile devices - hackers are stealing identities, gaining access to intellectual property and exploiting confidential information for personal gain. This paper explores the motivations of attackers, the practices they employ to execute their attacks, and what you can do to keep these criminals out.
Download this whitepaper to:
Examine real-world examples of how malicious attacks were executed;
Assess the repercussions of these threats on your organization;
Acquire strategies to minimize your attack surface and protect valuable data.