Insider, Hacktivist or Nation State?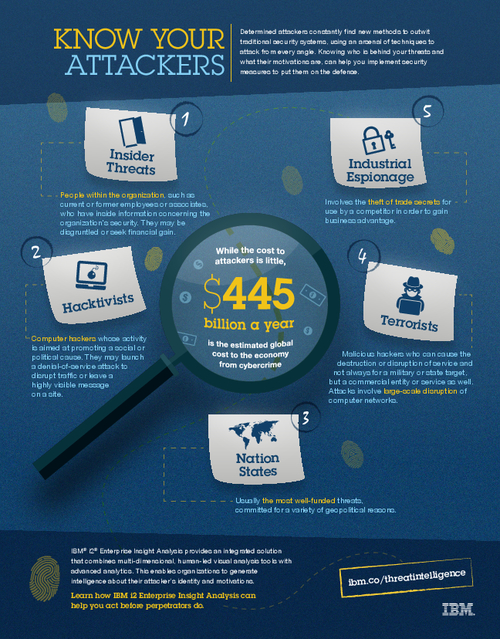 Who is behind the threats that face your organization? To implement security measures that put your attackers on defense, you must know their profile and motivations.
Download this infographic and learn about:
The motivations of different attackers;
The different tactics attackers deploy;
How threat intelligence can protect your organization.