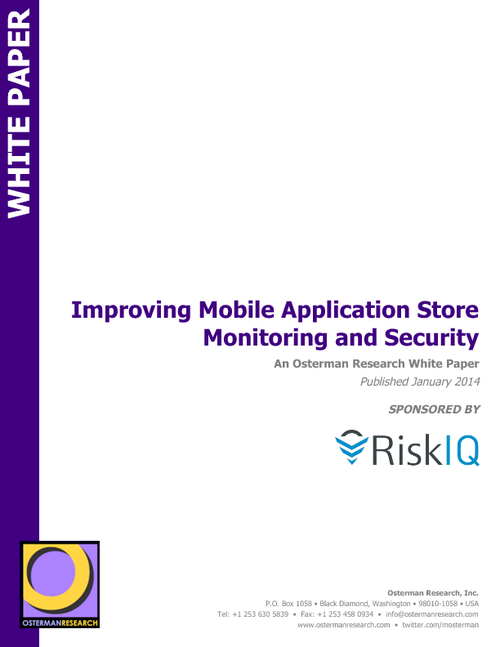 Mobile apps distributed via app stores can provide significant benefits and competitive advantage to organizations that offer them. However, these apps - particularly those focused on the financial services industry - also attract cybercriminals and others with malicious intent. Malicious activities can damage an organization's brand, allow customers' data security and privacy to be compromised, and negate much of the benefit that organizations hope to achieve by distributing mobile apps via app stores.
This white paper:
Outlines the threats while covering the current state of practices focused on security;
Provides recommendations to help organizations address malicious activity;
Describes how to prevent the compromise of brands and intellectual property, as well as how to protect customer's data and finances.