Improve Your Internet's Security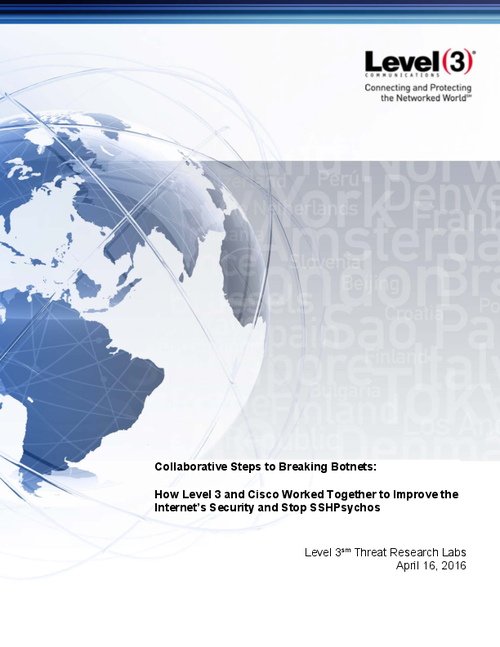 The information security community's ability to respond to threats and vulnerability discovery improves with each passing month. However, attackers are also keeping up, or even exceeding the security world's defenses.One way to balance this problem is to not only focus on identifying the threat, but also to find an effective method of removing it from the Internet.
Download this case study to explore how Level 3's Threat Research Labs and Cisco's Talos Group teamed up to investigate and mitigate the risk posed by an attacker's Internet-wide scanning and DDoS botnet, SSHPsychos.