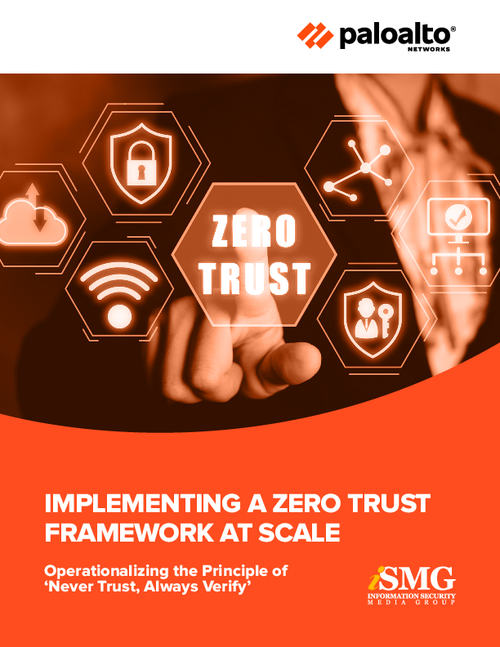 The need to implement zero trust at scale is growing ever more critical. In this ebook with Information Security Media Group, subject matter experts Srinivas Tummalapenta of IBM and Justin Douglas of Palo Alto discuss the guiding principles of scaling zero trust.
Download this ebook to learn more about:
Ways to reduce the risk of threat with integrated security controls;
Why implicit trust must be eliminated at every stage of digital interaction;
How to make a framework repeatable for multiple users with trusted identity and the right access to the right data.