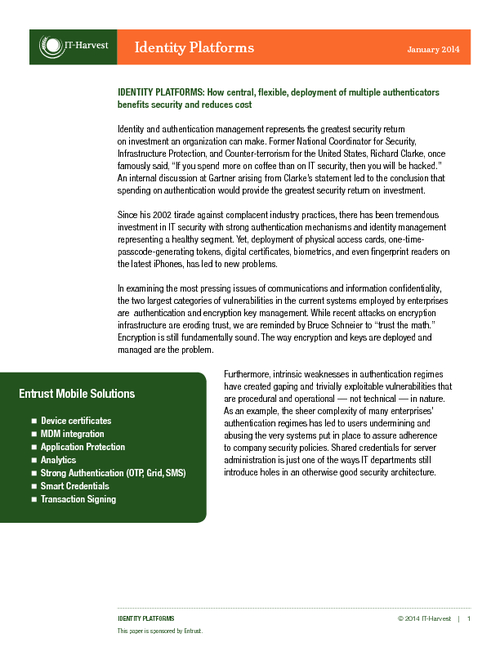 Identity and authentication management, or IAM, represents the greatest security return on investment an organization can make. Former National Coordinator for Security, Infrastructure Protection, and Counter-terrorism for the United States, Richard Clarke, once famously said, "If you spend more on coffee than on IT security, then you will be hacked." Many analysts concur that spending on strong authentication provides the greatest security return on investment.
This educational white paper explores the concept of identity platforms:
How to fix intrinsic weaknesses in authentication regimes that result in gaping and trivially exploitable vulnerabilities;
Explore the core features of an authentication and identity platform;
Examine specific features and components organizations should require in a software authentication platform.