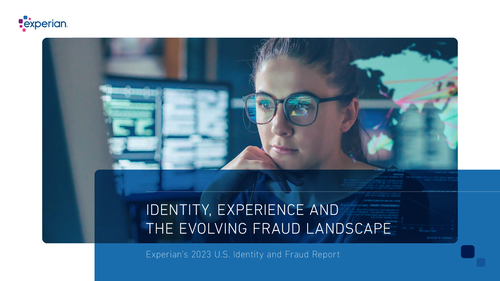 Explore the juncture of identity, experience, and the evolving fraud landscape in the context of the 2023 U.S. economy. Amidst economic uncertainties, including geopolitical turmoil and rising interest rates, the opportunity for fraudsters grows. Investigate shifting consumer security perceptions, changing expectations, business preparedness against fraud, and the effectiveness of technology solutions for online authentication.
Download the whitepaper and get answered all the following pivotal questions arise, gripping the attention of both consumers and businesses:
How does the online realm resonate in terms of consumer security?
To what extent have security perceptions and experiential expectations transformed over the past year?
Are businesses bolstering investments adequately to confront the burgeoning challenges posed by fraud?
Are these enterprises equipped with robust technological solutions to effectively discern and authenticate online consumers?