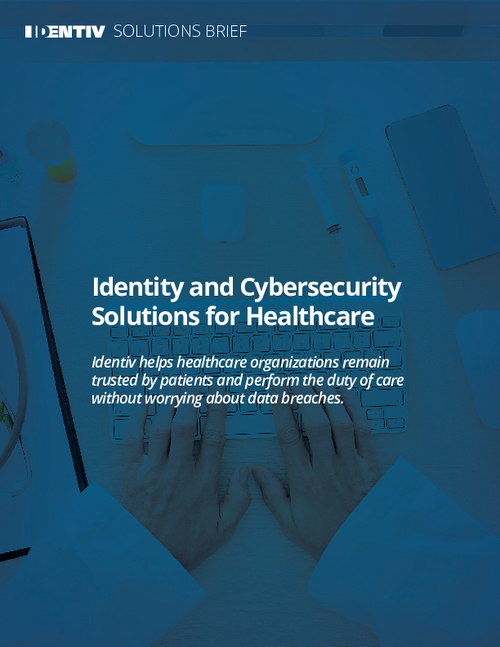 Healthcare organizations are an ongoing criminal target due to the rich data they keep.
With the extensive, rapid shift of medical services to the digital world and vast sets of health data gathered amid the pandemic, criminals will likely seize this opportunity to infiltrate networks and hack sensitive patient information. Medical institutions must adopt better authentication practices in their operations to ensure that only authorized
Download this brief to learn more about:
The challenges faced by the healthcare industry;
Leveraging cryptographic login credentials coupled with biometric strong authentication;
Benefiting from Identiv's cybersecurity solutions.