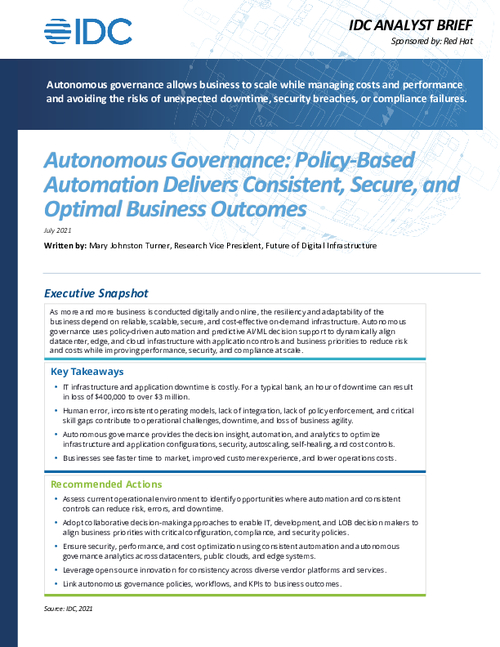 As more and more business is conducted digitally and online, the resiliency and adaptability of the business depend on reliable, scalable, secure, and cost-effective on-demand infrastructure.
Autonomous governance uses policy-driven automation and predictive AI/ML decision support to dynamically align datacenter, edge, and cloud infrastructure with application controls and business priorities to reduce risk and costs while improving performance, security, and compliance at scale.
This brief reviews the considerations, benefits, and recommended actions to using policy-based, autonomous governance.