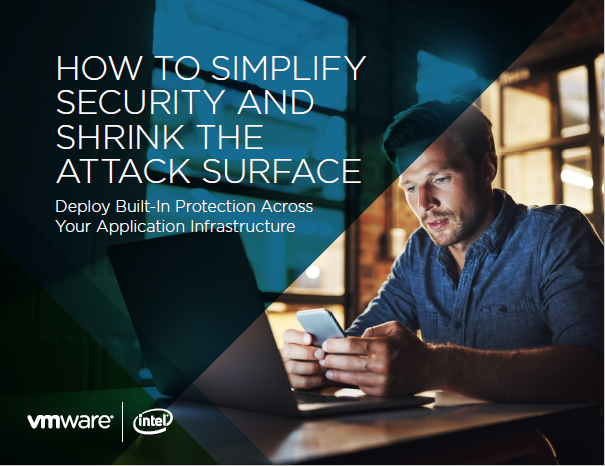 Modern applications are dynamic and distributed - and the attack surface keeps growing as a result. To secure your business, you need security integrated into your infrastructure, not bolted-on.
Download the eBook to learn how to reduce the attack surface and simplify security.
VMware and Intel transform networking and security with the Virtual Cloud Network, a networking vision for the digital era. The Virtual Cloud Network, built on NSX technology running on Intel Architecture, provides a ubiquitous software layer across data center, cloud, edge, and other hardware infrastructure, and delivers pervasive connectivity and security for applications and data wherever they reside.