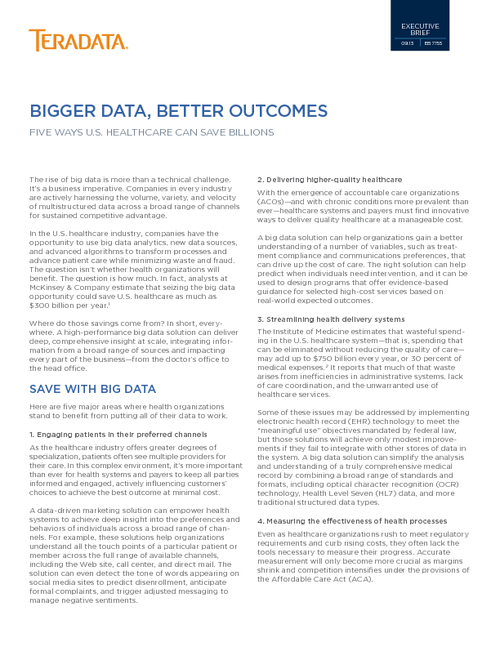 The rise of big data is more than a technical challenge. It's a business imperative. Companies in every industry are actively harnessing the volume, variety, and velocity of multistructured data across a broad range of channels for sustained competitive advantage.
In the U.S. healthcare industry, companies have the opportunity to use big data analytics, new data sources, and advanced algorithms to transform processes and advance patient care while minimizing waste and fraud. The question is not whether health organizations will benefit, the question is how much.
This white paper provides an overview of:
How to save with big data;
What a high-performance big data solution can deliver;
Where and how much can potentially be saved by using big data analytics.