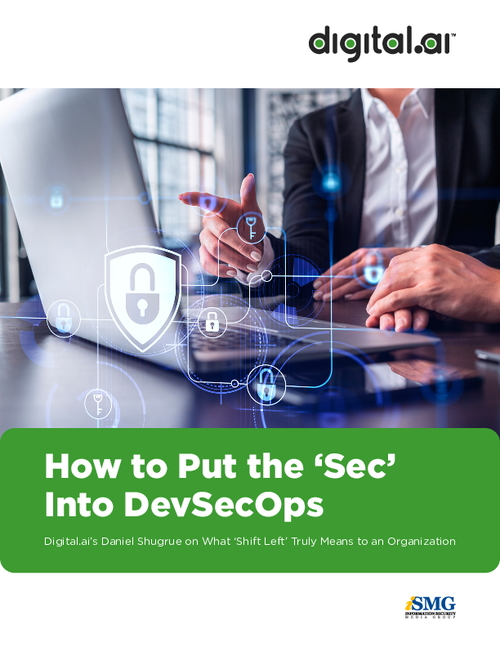 You can see it in the headlines: Apps are a prominent vector for adversaries to get entry into organizations and access to the digital crown jewels.
Daniel Shugrue of Digital.ai tells why "shift left" means far more than just testing software for vulnerabilities.
In an interview with Information Security Media Group, Shugrue discusses:
The rise of the "shift left" movement;
Keys to protecting an organization's data crown jewels;
What true security means in the term DevSecOps.
Shugrue has over 20 years of experience working in security and communications technology. Prior to Digital.ai, he worked at Microsoft, where he led product marketing for confidential computing, a security technology that protects data in use. He has worked at security startups and spent five years as director of security product marketing at Akamai.