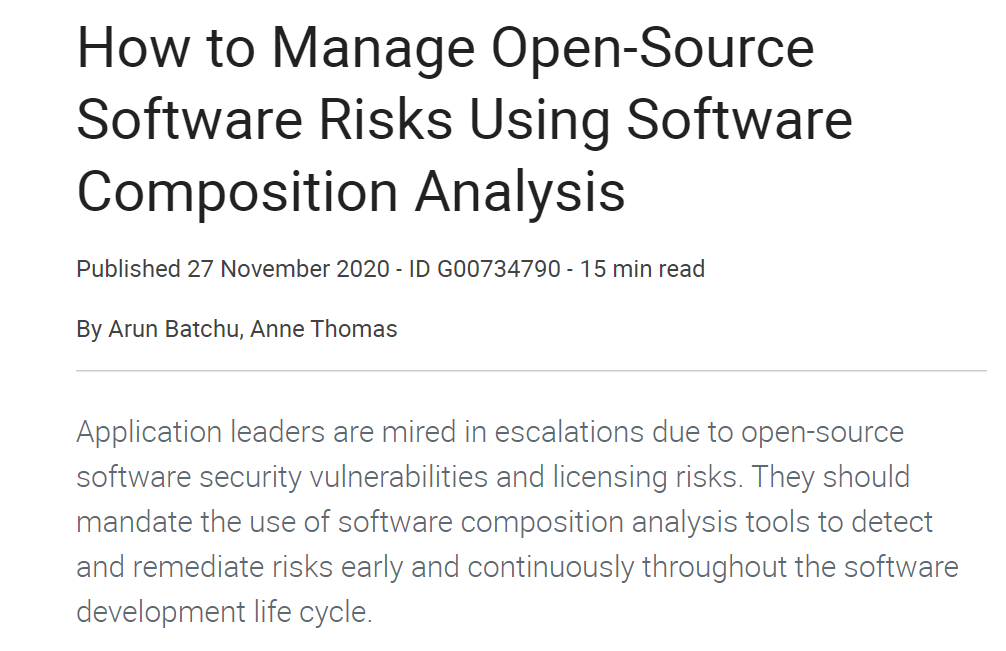 Application leaders are mired in escalations due to open-source software security vulnerabilities and licensing risks. They should mandate the use of software composition analysis tools to detect and remediate risks early and continuously throughout the software development life cycle.
By 2025, 75% of application development teams will implement SCA tools in their workflow, up from 40% today, in order to minimize the security and licensing risks associated with open-source software.
Download this report now to learn more.