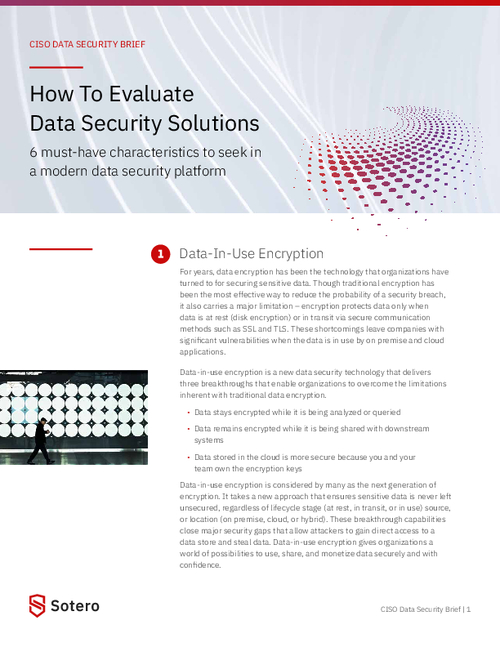 Data-in-use encryption is considered by many as the next generation of encryption. It takes a new approach that ensures sensitive data is never left unsecured, regardless of lifecycle stage (at rest, in transit, or in use) source, or location (on premise, cloud, or hybrid).
Download this tech brief to learn the 6 must-have characteristics to seek in a modern data security platform, including:
Data-in-use encryption;
Secure data sharing;
Key management in the cloud, and more.