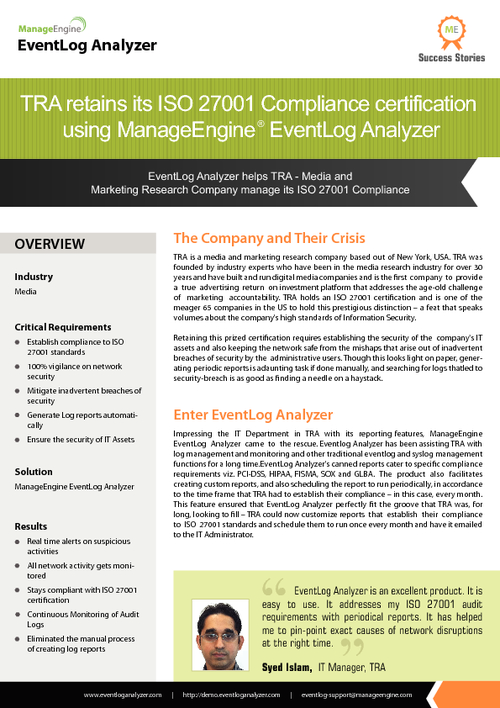 Achieving ISO 27001 compliance demonstrates a mastery of information security, and is a rare and prestigious certification for an organization to attain. A compliant organization must demonstrate a well-defined and scalable process for detecting and preventing breaches of network security, which can be achieved by leveraging continuous monitoring of audit logs.
Read this case study to learn how one organization was able to:
Establish compliance to ISO 27001 standards;
Achieve 100 percent vigilance on network security;
Generate log reports automatically;
Mitigate inadvertent breaches of security.