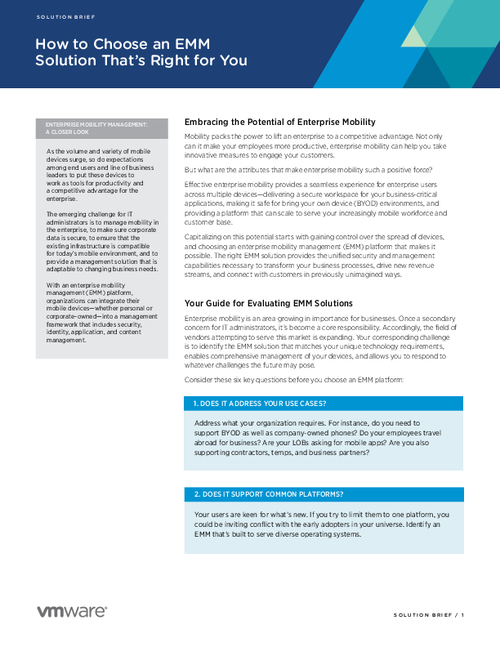 Mobility, having permeated our cultural ethos, has subsequently transformed the enterprise. No longer considered a frill, its ripple effect on our workforce can be seen in the way IT handles security and productivity.
As IT administrators catch up with their new responsibilities, enterprise mobility management (EMM) solutions flood the market. Explore key questions to ask on your EMM journey, including:
Does this EMM platform address my use case?
Does it support common platforms?
Does it control access to corporate resources?
And more.