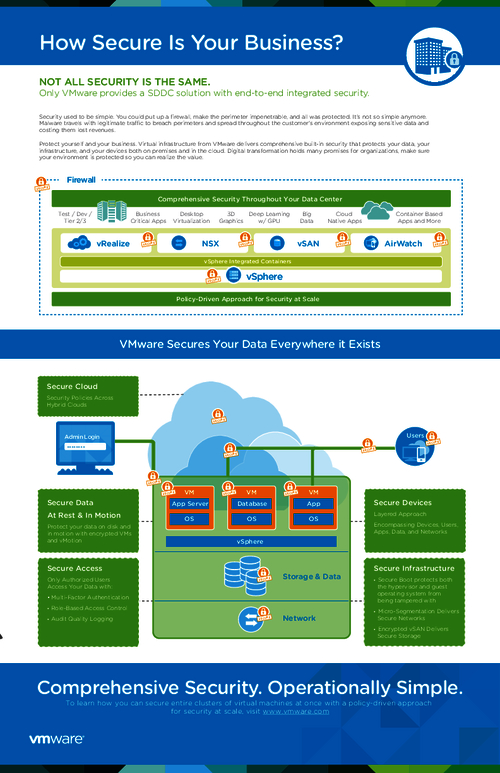 Security used to be simple. You could put up a firewall, make the perimeter impenetrable, and all was protected. It's not so simple anymore. Malware travels with legitimate traffic to breach perimeters and spread throughout the customer's environment exposing sensitive data and costing them lost revenues. Protect yourself and your business. Virtual infrastructure from VMware delivers comprehensive built-in security that protects your data, your infrastructure, and your devices both on premises and in the cloud. Digital transformation holds many promises for organizations, make sure your environment is protected so you can realize the value.
See Also: Webinar | The Future of Adaptive Authentication in Financial Services
Read this white paper to learn about:
Comprehensive Security Throughout Your Data Center;
Policy-Driven Approach for Security at Scale;
Encrypted vSAN Delivers Secure Storage;
Multi-Factor Authentication.