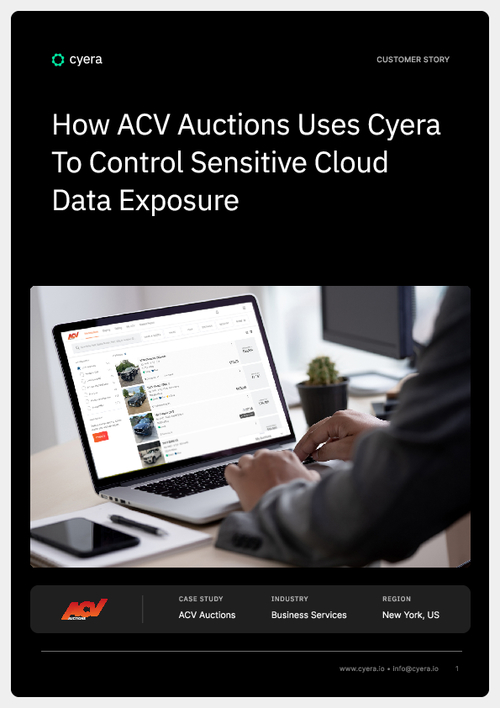 ACV Auctions is transforming the automotive industry by building a digital marketplace and data products for sourcing, selling and managing used vehicles with transparency and comprehensive insights. An influx of new customers on the platform, accompanied by new data and apps with distributed ownership posed a challenge when trying to monitor the data landscape to protect the business.
As cloud use increases and cloud data continues to proliferate, it is more important than ever for ACV to identity, protect and eliminate data when appropriate to control costs and increase overall security
Read this whitepaper to learn more about how ACV was able to:
Improve security posture;
Increase context for incident response;
Minimize data and optimize costs.