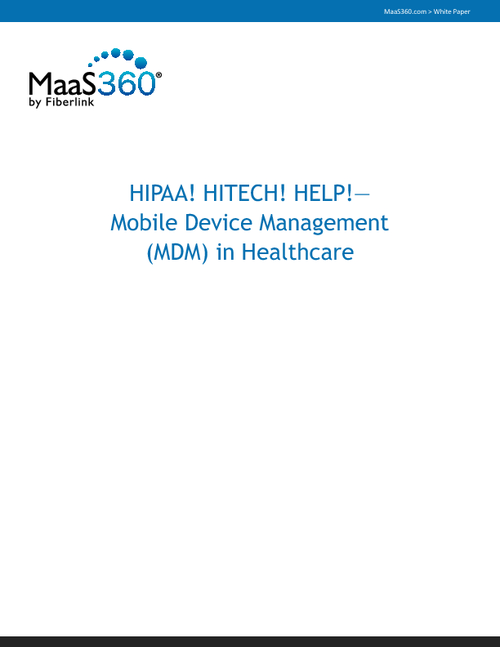 Data security is of paramount importance in the healthcare industry, where regulations are numerous and fines are serious. With MDM, your staff can use the smartphones and tablets they need to provide the best possible care and IT can rest easy that devices comply with policies that protect confidential data.
Read this white paper to:
Learn how to protect devices, no matter where they are or who owns them;
Understand and choose your approach and strategy;
Learn how a not-for-profit healthcare provider utilizes "MDM in Action".