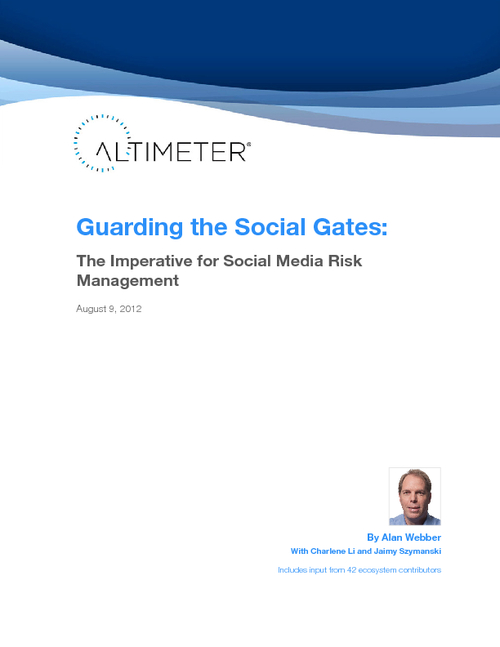 Social media is the modern Pandora's box: It has had a meteoric rise as a tool to interact and engage with customers, but also a dark underside, exposing companies to new types of risk. Almost two-thirds of companies surveyed say that social media is a significant or critical risk to their brand reputation, yet 60% of companies either never train their employees about their corporate social media policies or do so only upon hiring. Moreover, 43% of companies have less then one full-time equivalent (FTE) dedicated to managing social media risk.
This paper uncovers that to set up an effective social media risk management process, organizations need to focus on four areas, including:
Identifying social media risks;
Assessing and prioritizing those risks against limited resources;
Mitigating and managing those risks to reduce the impact on the organization;
Evaluating emerging risk against mitigation efforts.