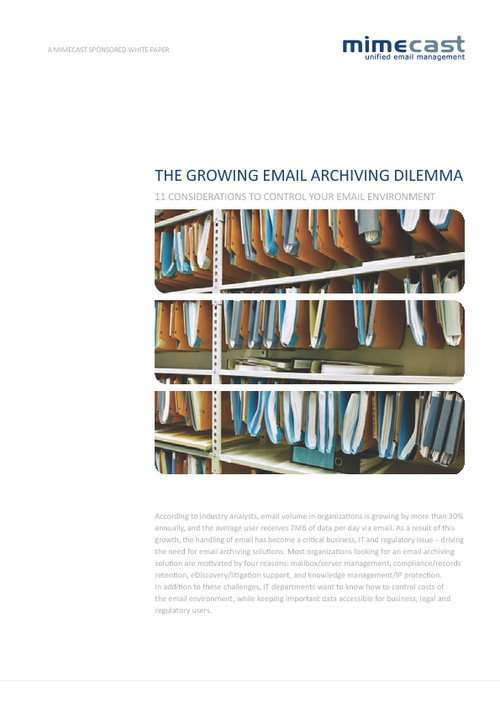 According to industry analysts, email volume in organizations is growing by more than 30 percent annually, and the average user receives 7 MB of data per day via email. As a result of this growth, the handling of email has become a critical business, IT and regulatory issues - driving the need for email archiving solutions. Most organizations looking for an email archiving solution are motivated by four reasons: mailbox/server management, compliance/records retention, eDiscovery/litigation support, and knowledge management/IP protection.
In addition to these challenges, IT departments want to know how to:
Control costs of the email environment;
Keep important data accessible for business, legal and regulatory issues.
Read this white paper to learn how to control your email environment.