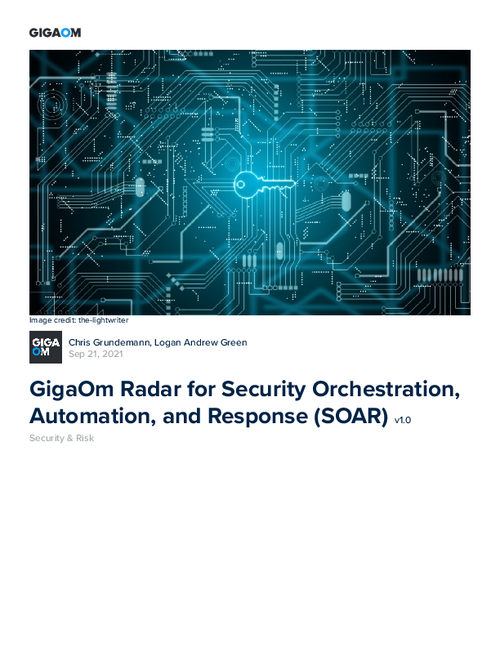 GigaOm's comprehensive 2021 Radar Report for SOAR reveals the leading vendors in different categories. The report considered key criteria and relevant evaluation metrics to identify top SOAR solutions based on products, technical feature set, innovation efforts, and forward-thinking capabilities.
Download the 2021 GigaOm Radar for Security Orchestration, Automation and Response (SOAR) report to find out:
How ML-based capabilities can augment your security operations;
Why GigaOm recognized Cloud SOAR for its maturity, fast-paced progression, and cutting-edge functionality;
SOAR evaluation criteria and key metrics.