Get Proactive with Advanced Malware Security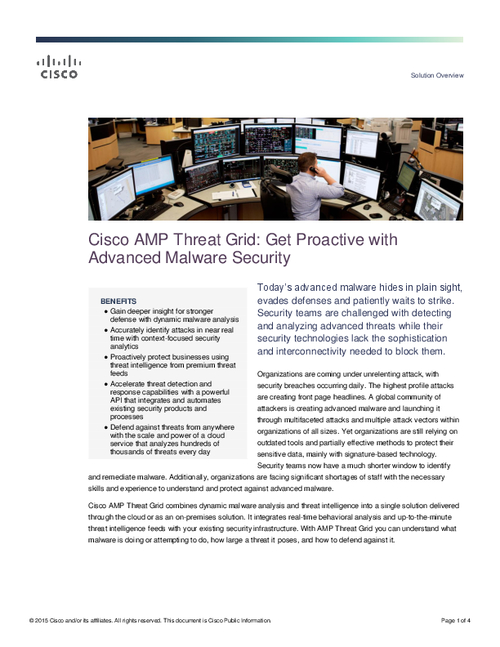 More and more companies today are finding themselves under a multitude of common and advanced malware attacks. As a security professional or IT manager, you are likely struggling to effectively identify attacks, let alone prioritize the most dangerous ones that should be addressed first.
With the Cisco® Advanced Malware Protection (AMP) Threat Grid, unified malware analysis and threat analytics features become integrated with your existing network and security infrastructure, including mail gateway, security information and event management (SIEM), and governance, risk management, and compliance (GRC) platforms.