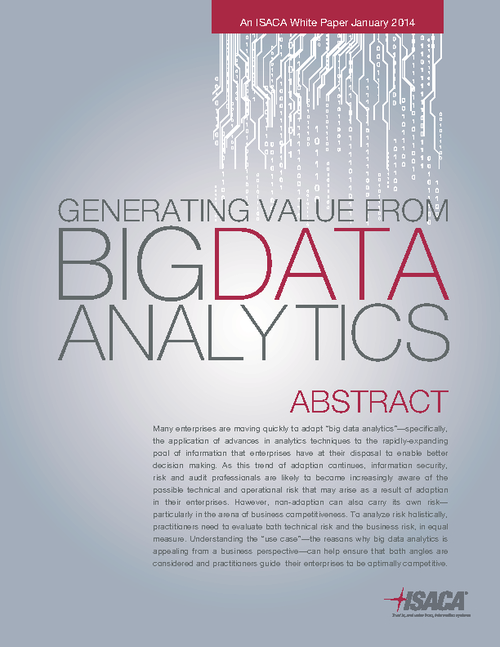 Many enterprises are moving quickly to adopt "big data analytics" - specifically, the application of advances in analytics techniques to the rapidly-expanding pool of information that enterprises have at their disposal to enable better decision making.
As this trend of adoption continues, information security, risk and audit professionals are likely to become increasingly aware of the possible technical and operational risk that may arise as a result of adoption in their enterprises. However, non-adoption can also carry its own risk - particularly in the arena of business competitiveness.
To analyze risk holistically, practitioners need to evaluate both technical risk and the business risk, in equal measure. Understanding the "use case" - the reasons why big data analytics is appealing from a business perspective - can help ensure that both angles are considered and practitioners are helping their enterprises remain maximally competitive.
The intent of this white paper is to provide the reader with:
Guidance about the business factors that drive the adoption of big data analytics;
Real world examples to help illustrate the risk and rewards;
Business cases that illustrate why adoption is compelling to the enterprise.