Gartner Report: Four Kinds of Password Management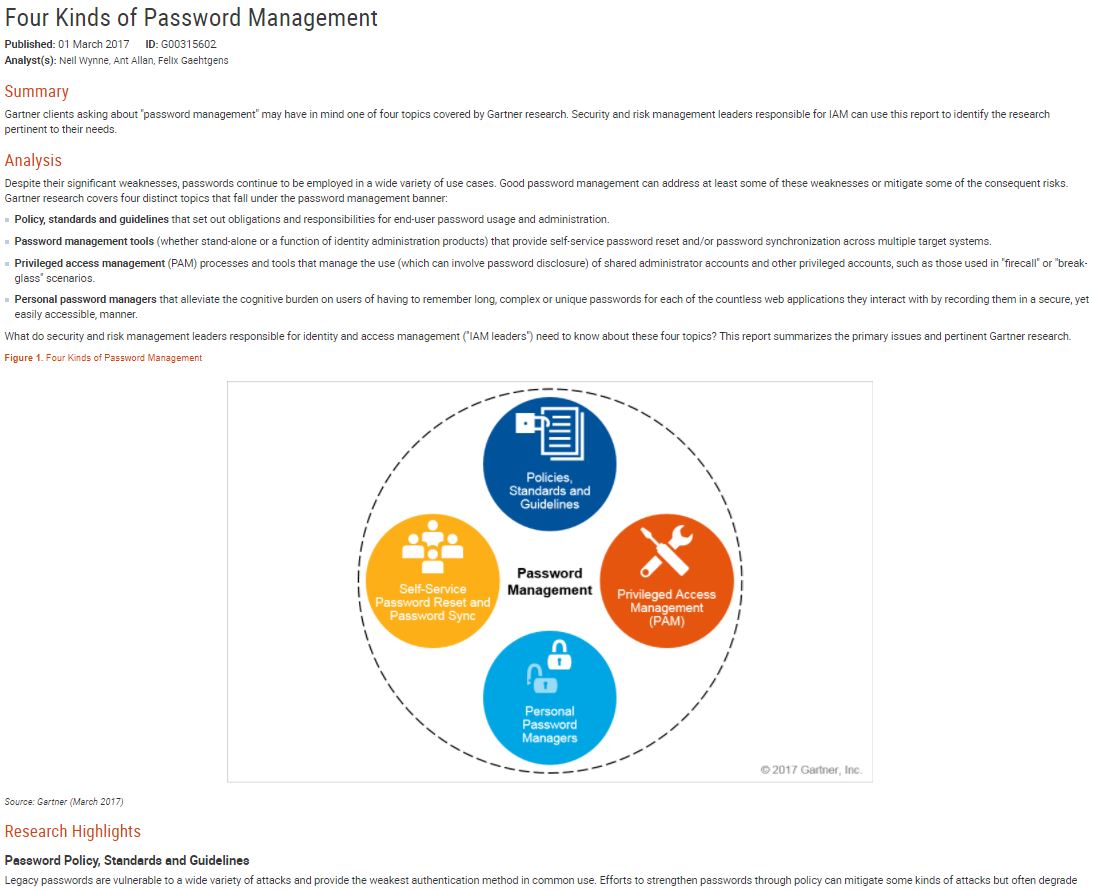 Data breaches have affected businesses across all industries over the last few years. And with the theft of some 4.2 billion credentials in 2016 alone, hackers only need one valid password to get in and compromise your business.
One study found that as many as 60% of SMBs who suffer a data breach go out of business within 6 months. The financial impact can be significant, and the impact on brand reputation can be insurmountable.
Download this whitepaper that discusses the evaluation of the best tools and methods for managing passwords in your business.