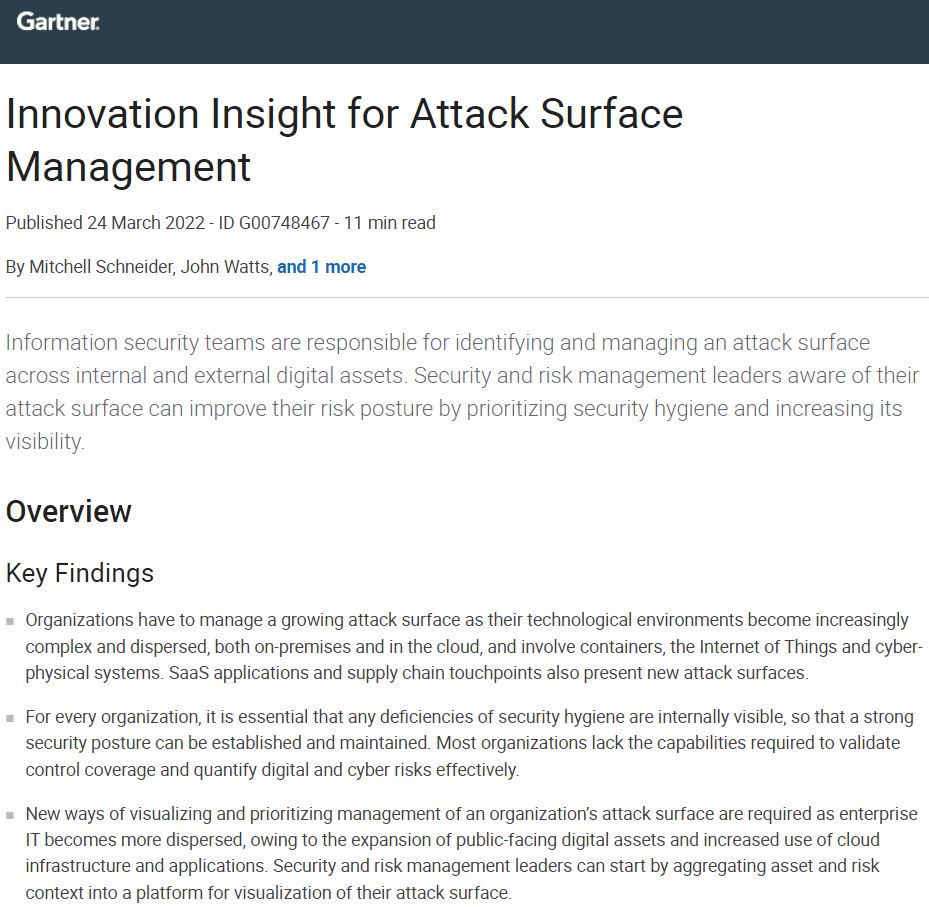 Gartner estimates that less than 10% of organizations have adopted one or more attack surface assessment (ASA) technologies to address their attack surface. ASA provides a more comprehensive view of an organization's asset inventory, including unknowns.
Download this report to gain more insight into:
Improving asset visibility by enabling organizations to avoid blind spots and unmanaged technology (such as "shadow IT");
Actionable intelligence and meaningful metrics that can be tracked over time;
Evaluating key risk drivers for your organization to understand which technology should be prioritized.