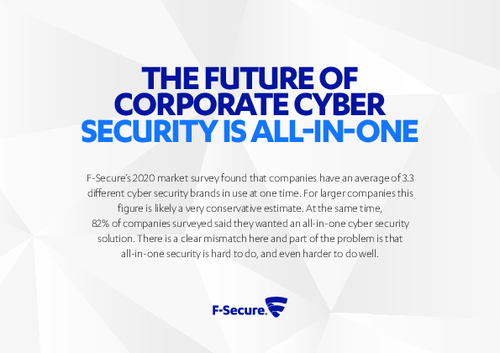 As the threat landscape grew more complex, companies added layers to their security posture. But in most cases each addition was carried out as a separate exercise, leading to a proliferation of solutions that is now untenable to manage effectively. 
F-Secure's 2020 market survey found that 82% of companies surveyed were seeking an all-in-one cyber security solution to support modern business operations; so we developed F-Secure Elements.
F-Secure Elements provides our award winning security solutions from a single, cloud-based agent keeping it simple to manage and scale with your business as it grows and your needs change. Download our brochure to learn more.