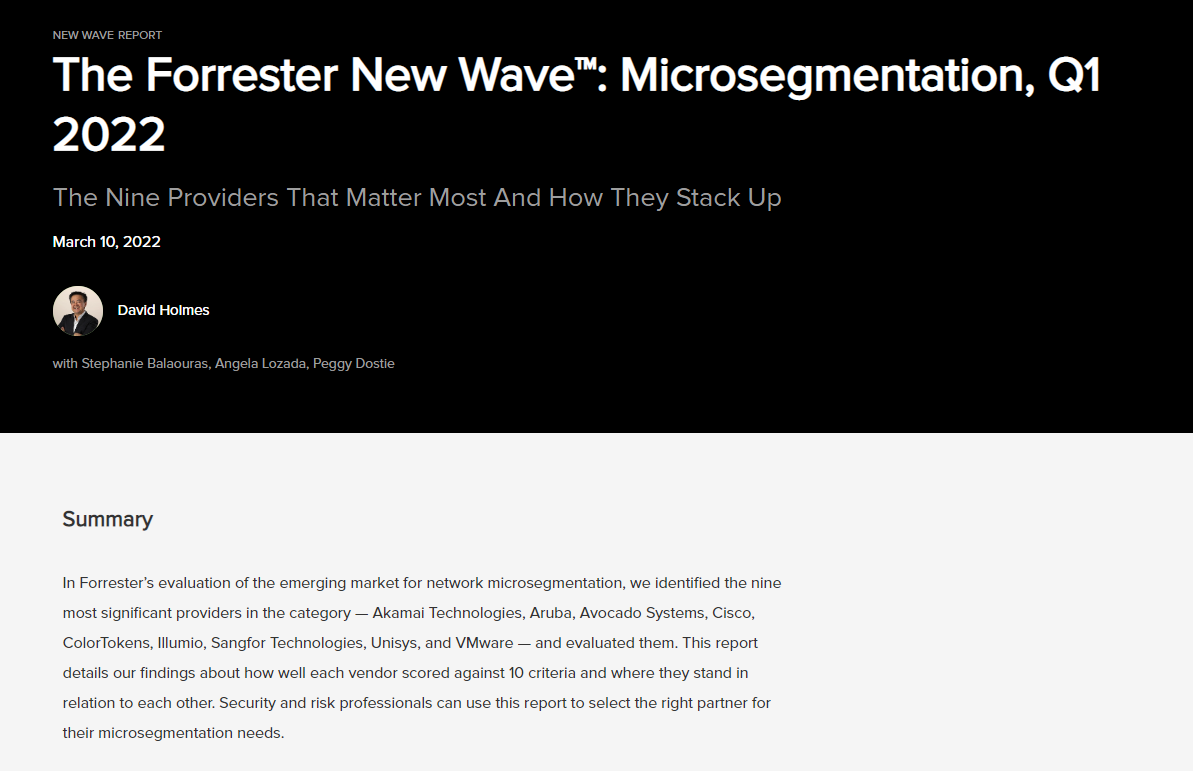 The Forrester New Wave™: Microsegmentation, Q1 2022 report looks at one of the most important topics in cybersecurity — microsegmentation. Since breaches are inevitable, organizations need to prevent lateral movement within their networks. This explains why the report says microsegmentation is essential for Zero Trust private networks. By compartmentalizing assets, it can prevent the spread of ransomware from one system to the next.
Forrester evaluated technology from nine vendors and named Akamai a Leader. The report stated that Akamai Guardicore Segmentation "offers a flexible security tool that goes beyond just microsegmentation."
Read the report to find out more.