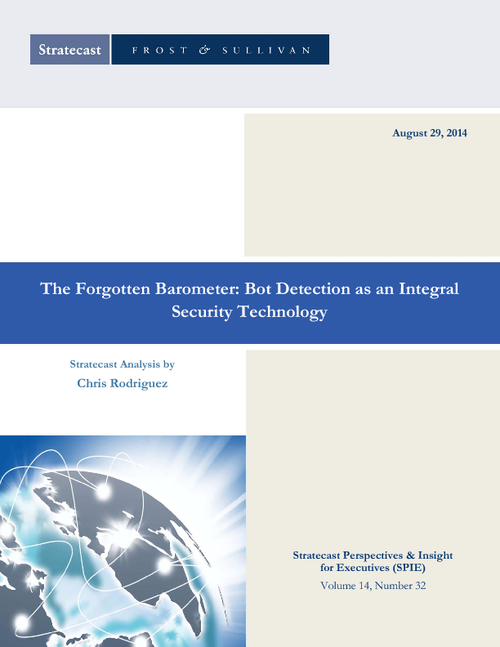 The model for threat detection is continually evolving in response to changing tactics utilized by malicious actors. Network-based threats are increasingly deceptive and dubious in nature; and, as a result, security technologies must be able to detect signs of an attack or intrusion attempt, rather than an exact pattern of an outright threat.
Analyst firm Frost & Sullivan advise that enterprises can't take their eye off network-based threats like bots - the go-to tactic for criminals. Bot detection is essential yet popular technologies like sandboxing can miss advanced threats altogether.
This white paper provides an overview of:
The importance of detecting and correlating multiple indicators in an automatic, investigative manner;
Bot detection methodologies - which are most effective;
How Damballa Failsafe, an advanced threat detection system, determines bot intention and nature with certainty.