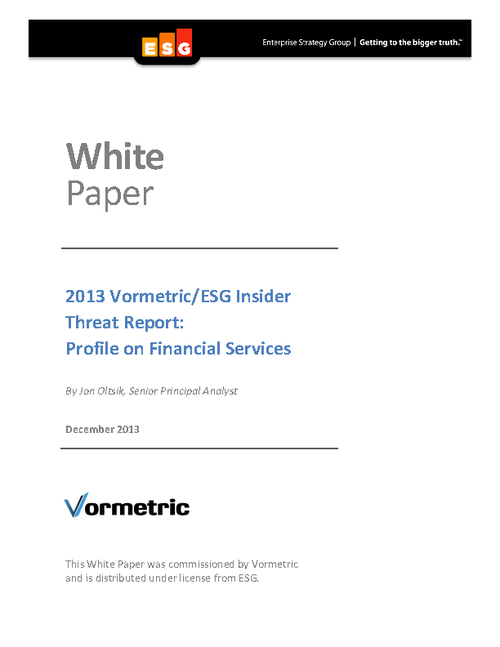 Financial services firms enjoy a few advantages over organizations in other industries. Banks and investment firms tend to have larger IT/security budgets and highly experienced security staff members. Large metropolitan banks also have more lucrative salary structures, and so they also have the luxury of recruiting the best and brightest security talent.
In spite of these advantages, financial services firms remain nearly as vulnerable to insider threats - 41% of financial firms believe they are extremely vulnerable or vulnerable to insider threats - as compared with 47% of organizations from other industries. Also only 28% of financial services firms felt "Not at all, or Not very" vulnerable. Just as with other organizations, they don't feel secure.
With that said the research indicates that financial services firms are addressing the risks associated with insider threats in a more aggressive and proactive manner than other industries:
They have more security processes and controls;
Implement more data-centric security technologies such as DLP, database/file encryption, and fine-grained access control for sensitive data;
Are much more diligent with their security monitoring than organizations from other industries;
Are further ahead with security operations automation than organizations from other industries.
To view the entire results of the report and learn about best practices around protecting your sensitive data from insider threat, download the full report.