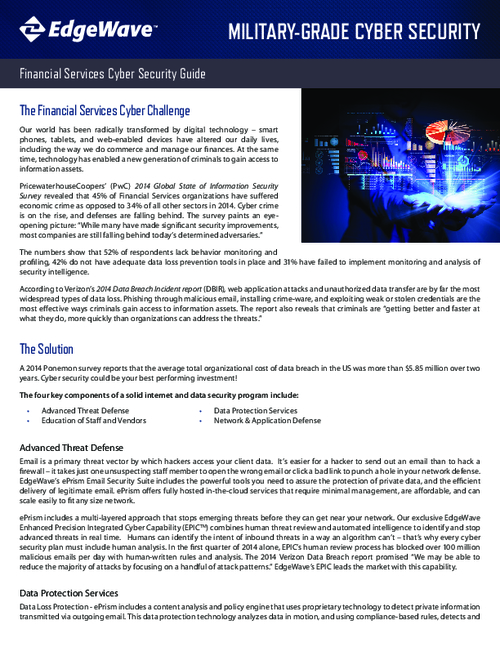 Cyber insecurity is the leading threat to growth in the banking industry. But as demonstrated by recent major breaches, merely following regulatory rules will never keep pace with the constantly growing and changing cyber threats.
Download this white paper to learn:
How to stop advanced threats.
Protect your business from data loss and intrusion.
Secure network endpoints.
Train vendors and staff to stay cyber safe.